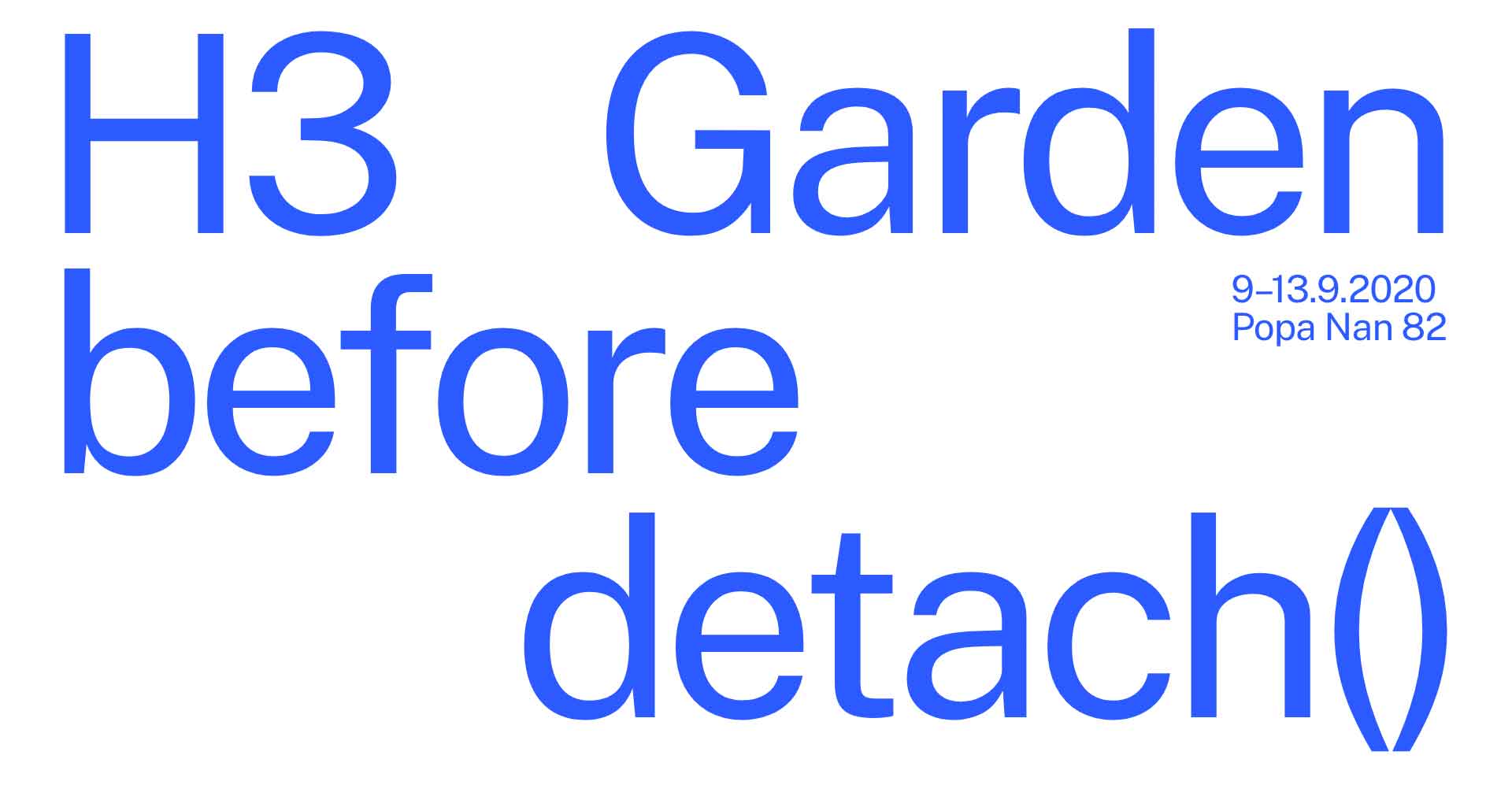 H3 Garden is a project by H3 selected by Ars Electronica, a multi-disciplinary event designed to look into the quest for identity in an ever-changing world. The identity of the self, as well as of the inner and outer landscapes, it inherently shapes: perception, a specific location and its surroundings.
The event casts a new perspective on these altered realities by putting together a robotic—humanoid performance, an exhibition of interactive installations produced in Bucharest, a digital tour of the neighbourhood of H3 Studio, a 20th century suburb invaded by the future and, last but not least, an experiment on perception within a new type of music experience, Kaustik Nights.

A human - robot performance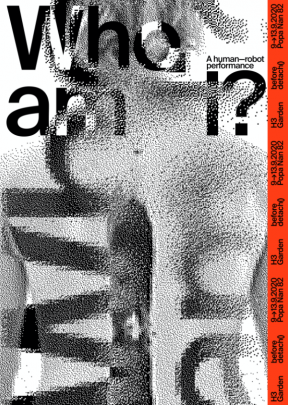 Who Am I is a performance investigating identity as narrative in a Phoenix-like perspective, from its affirmation to its annihilation and then intrinsically resurging as something entirely new.
Broadening the spectrum of identity through the use of robotics as performers interacting with humans leads to wider interrogations on bio-mechanics and the nature of movement within the quest for alternative kinds of kinship, like the one between humans and machines, however shaded by fear of other patterns of thought then ours it may be. Historically, coping with the fear of the unknown has constantly triggered evolution.
Watch the performance live here!
Concept
H3 & Adrian Damian
Director and writer
Alexandru Berceanu
Scenography
Adrian Damian
Coreography
Andrea Gavrilu
Motion design
Andrei Mitișor, Sebastian Comănescu
Video design
Dilmana Yordanova, Ovidiu Eftimie
Light design
Cristian Șimon, Răzvan Pascu
Music & Sound Design featuring the voice of the artist
Kinga Ötvös
Costume supervisor
Rodica Neacșa
Hair & make-up
Școala de Machiaj Prostetic "Alina Bedeleanu"
Performers
Andrea Gavrilu, Mădălina Ciotea, Vlad Bîrzanu, Anda Saltelechi, Meda Victor, Eduard Trifa
Video engineer
Silviu Bratosin, Luca Achim
Project coordinator
Cristina Tudor
Scenography Assistant
Andrei Șova
Videographers
Adi Bulboacă, Sorin Florea
Video editor
Florina Titz
Producers
Florin Niculae, Ana Țecu, Ana Ciobanu, Anita Nițulescu
Production manager
Roxana Cozma
Communication manager
Sînziana Boaru Gîrjob
PR & Media relations
Bianca Cenușe

interactive art installations
before detach () is an exhibition about the "detach" moment of the future from a past of which the story is being galvanized in this event. A series of interactive art installations will instil a final outburst of life in a space now meant to perish. The artwork thus enables a resurgence of this space as a fairytale land on the borderline of magic and technology, which are inextricably linked in this day and age as Arthur C. Clarke foretold in 1973: "Any sufficiently advanced technology is indistinguishable from magic".
Humanizing technology by rethinking it entirely to enhance emotions, the art installations ensure connection of three different spaces, all sensing human presence as alterations of experiencing feelings achieved through computational design. This is achieved through motion enabling sensing of human presence altering behaviours of the artwork and echoing these alterations in three distinct spaces (Linz, UNATC Garden and H3 Garden).
Entering H3 Garden you will have to pass through a gate. A portal. Portals these days come with a protocol, you have to obey some rules, you have to adapt. This portal has its own protocol, the H3G protocol, that is a hint of what you will find inside. A place where you leave outside the former you and enter someone new. Protocol H3G is like a parametric structure made of light materials and… light.
This installation hints at the overall shape that man's presence takes in the universe. The object is a trans-scalar representation of a tessellation that may or may not be the underlying structure of physical space. In terms of interaction it assumes scale based on the viewers' belief. It can be either perceived as a micro-structure enlarged to a ridiculous proportion or an enormous event contained in an insufficient device. Under the current development, the structure places itself in a fractured state in an attempt to link together three physical locations: one in Linz, one at the CINETIC garden and one at H3 Garden (Popa Nan 82).
A light installation in an abandoned power plant, where a sector of an extraterrestrial atmosphere is being displaced as an exercise in imagination. In 1711 Donato Creti was fulfilling an order for a series of paintings depicting the celestial bodies in an attempt to convince the Pope of the importance of funding an Astronomical observatory in Bologna. That is the first known graphical depiction of Jupiter's Great Red Spot. 300+ years later, as we turn our heads to space exploration once more, envisioning what descending through Jupiter's atmosphere might look like.
It takes place in the former glassworks workshop on site. It's a line of lines and lights. A way of making order in this old factory, whose lines eroded, have started bending and are not as straight anymore. "There are no straight lines in nature", Antonio Gaudi used to say as a reaction to the shapes humans were producing. And he was right, the human world is quite rectangular. But for a factory, the lines are everything. Its structures, its tools, its shapes are all made of lines and straight angles.
Kaustik
Nights
Cred că sunt extraterestru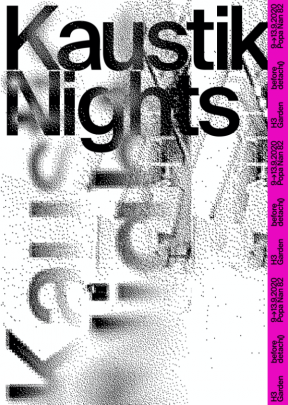 At the end of every night of H3 Garden festival, the stage becomes a light installation in a multi-sensory concept that combines live music and technology into a new type of media experience, aiming to create a new way of listening to existing music. Complex technologies are used to enhance the musical performances, resulting in a hybrid event where the audiences are no longer just spectators. An android made of music & light, humans & robots, emotions & data.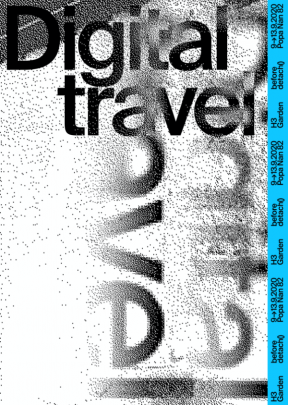 Digital travel of Popa Nan neighbourhood and H3 Studio - A guided live tour of the H3 GARDEN and its surroundings, which used to be part of the Bucharest's suburbia in the beginning of the century but has become an interest area for real estate development at present. The urban landscape is conflicting between residential houses from early 20th century, factories and warehouses, communist blocks of flats and modern residential and office buildings.
Watch the digital tour here

Since 2017, the arts & technology studio H3 has been developing innovative and multidisciplinary designs, artworks, installations, and performances. Working within an alchemy imbued paradigm, the common feature throughout all the projects was a migration of concepts into poetry, thus enhancing feeling in the audience, transcending pure intellect.
:arrogant films
:modern
:innovative
:mysterious
:influential:innovative
:seductive
:intellectual
:artistic
:unique

:arrogant films sets out to bring innovative tech research into the world of cinematography and performative arts. New narratives and perspectives fully immersed in the digital innovations are seen as standard for the future of films.

The Odeon Theater, one of Bucharest's leading theater companies, was founded in 1946 as Giulesti Theater. Situated in the very heart of the city, this repertory theatre had its productions taking part in various international festivals over the course of the last 70 years. Directors like Andrei Șerban, Andrei Dabija, Mihai Mănuțiu, Alexander Hausvater and Radu Afrim have created a memorable repertory, making Odeon Theater one the most important Romanian cultural landmarks.